Who's that girl?
Hi there! My name is Sophia and I'm a fitness trainer, singer-songwriter, food and culture lover and so much more! I have decided to collect and share all of my passions here on my very personal website, so, if you are interested in getting to know me better, scroll down this page or take a look at my posts. Who knows, maybe you'll find that we have some things in common!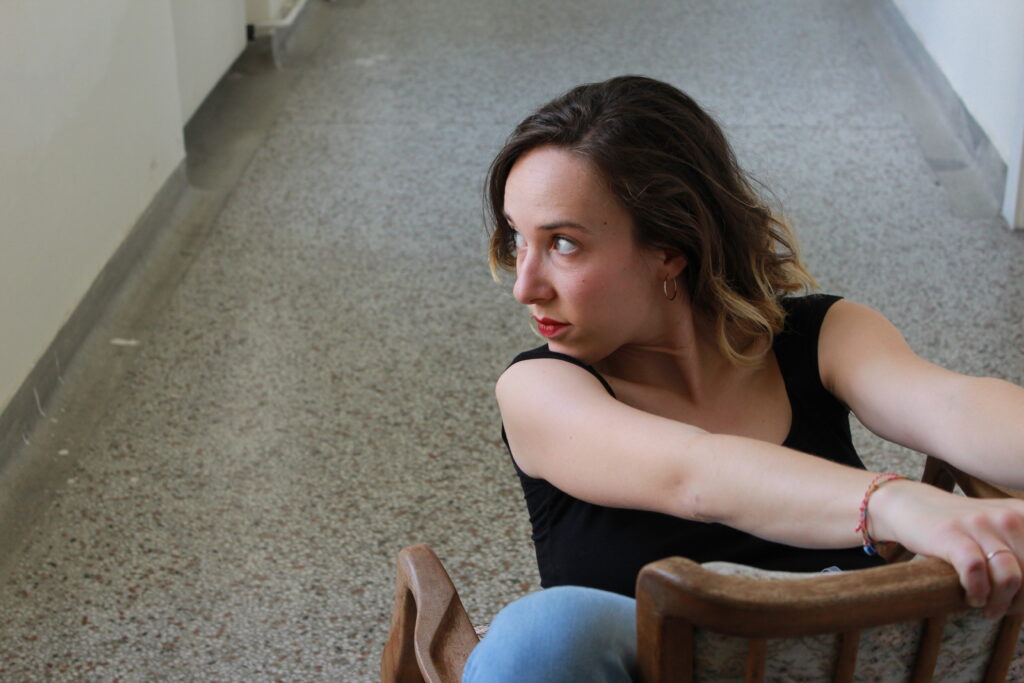 I was born in Vienna 1994 and raised in Turin, Italy. From a very young age, I began showing my musicality and my passion for singing. Together with my mother (actress, singer and dramaturg), I liked singing duets and harmonies and very much enjoyed listening to classical music. I regularly attended theater plays and concerts and at the age of 11 I performed on stage for the very first time alongside my mother.
Growing up, I started practicing different sports, including swimming and dancing, and from 13 to 18 years old I took hip hop classes and participated in a few regional competitions.
In addition to music, theater and dancing, I was also very fond of languages and for that reason I attended a Foreign Language High School, where I improved my German and developed a fascination for the English language and literature.
My new interests did not, however, override my old passion for music and singing. At 15 I started composing my own songs and between 2013 and 2014 I performed at several cultural events and a few concerts dedicated to aspiring young singers.
In 2014 I graduated from high school and moved back to my homeland, Vienna, where I continued composing and writing songs while working as a sales assistant. After two years, saturated by the monotony of my job and looking for a change, I decided to apply for a bachelor's degree in English and American Studies.
During my studies, thanks to my father, a professional swimmer and trainer, I renewed my enthusiasm for sports, and with his support I completed a training course and started working part-time as a professional trainer and swim instructor at the University of Sports in Vienna (USI). In my free time, I continued working on my songs, from 2018 to 2019 joined the rock-pop band Mr. Rose, with which I performed in Vienna and Germany, sang and acted on stage for an independent school theater company (Theater am Akademischen Gymnasium) and started practicing yoga.
After finishing my studies, just in time for the first lockdown to begin, I channelled my energy and creativity in my music, while also deepening my yoga practice.
I am currently working on different projects which include recording my songs, releasing my first album and enrolling on a yoga teacher training program.